180˚ Skin Elements for Men
180˚Skin Elements for Men, delivers functional, multipurpose, sensible skin care products for men, even those with sensitive skin. The range's approach to skin care is no mess, no fuss for the man who chooses his own direction and navigates by plotting his own course. He is not bound by traditional rules and defies conformity. He is intelligent, masculine and resourceful and he uses skin care products that suit his lifestyle protecting his skin from the elements.
180˚Skin Elements for Men, daily skincare range for men includes 3 products, 180˚Moisture Balm with SPF 15 and Q10, 180˚Gentle Shaving Foam and 180˚3-in-1 Face, Hair and Body Wash.
180˚Skin Elements for Men contains: Coenzyme Q10, Vitamin E, Green Rooibos extract and Grape Seed Oil in the moisture balm, Rooibos extract and Pro Vitamin B5in the wash with added menthol in the shave foam.
Movember Month grow your Mo and be a part of a good cause. www.movember.com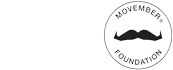 SKIN ELEMENTS FOR MEN!
---
Showing 1 to 4 of 4 (1 Pages)